03 March 2021
His Royal Highness Prince Abdulaziz bin Talal bin Abdulaziz as Chairman of the Board of Trustees of CAWTAR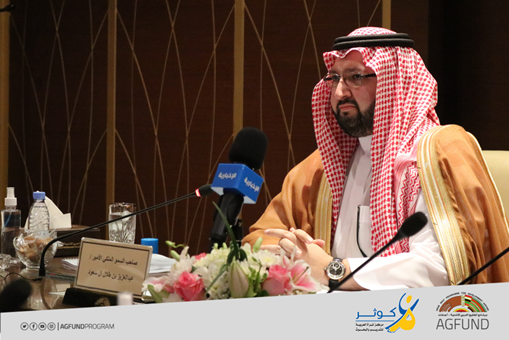 The Board of Trustees of the Center for Arab Women for Training and Research "CAWTAR" approved the appointment of His Royal Highness Prince Abdulaziz bin Talal bin Abdulaziz as Chairman of the Board of Trustees of the Center.
The Council expressed its keenness to continue the development process that was initiated by His Royal Highness Prince Talal bin Abdulaziz, with the aim of enhancing the contributions of Arab women to the advancement of their societies.
It is worth noting that Prince Abdulaziz bin Talal is the head of the Arab Gulf Program for Development (AGFUND), the President of the Arab Council for Childhood and Development, and the president of the Arab Open University.
Back